Hi!
We are Giordana and Debby, two Italian architects with 20 years of experience in the design field and particularly in interior design. We work in Italy and abroad.
Our friendship started long ago. We met during our architecture studies; together we traveled and participated in design competitions.
We have been collaborating for many years.
We like working together; we are always in harmony in the way of designing, and in any case, we are always willing to accept new ideas, with mutual respect.
This collaboration allows us to see things from different points of view, always enriching our work.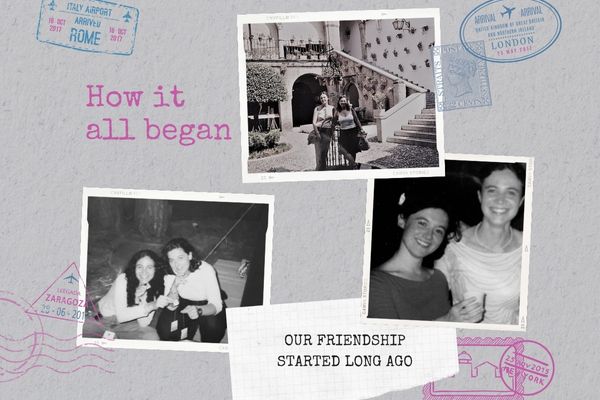 We founded "Your Home in A Click" during COVID-19 to make interior design accessible to as many people as possible, no matter where they live or how far away from us they are.
Why?
We and those around us understood that the idea of living in our homes had completely changed in a few days and that the situation would not return to normal for a very long time.
In some cases, the way of living changed entirely.
So many of us have had to spend significant amounts of time in our homes during the last year.
As a result of this, our homes have gained an even more significant presence in our lives.
How could we help?
And how could we help from afar?
We asked ourselves if it would be possible to furnish a home online.
By now, we are used to doing practically everything online: studying, working, entertaining, planning a trip, and shopping; however, for those who want to furnish their home online, there are exciting tools and resources.
Despite all the advanced tools, furnishing the home alone is not easy.
Those who do it find themselves having to face many complex choices.
Here we can make a difference; for example, costs will be lowered because you will do a good part of the work with our help.
And in any case, we will keep the quality of the design high.
We believe that a quality design doesn't necessarily have to be expensive.
Even with simple changes designed in the right way, we can make significant changes in a room or house.
By doing so, we can significantly improve our quality of life and bring joy, love, and happiness to our lives.
We would be honored to help you design your home!
Check "your home in a click" online design service here!